Save Yourself The Embarrassment Of Halitosis With Bad Breath Treatment
---
Bad breath, also known as halitosis, is a common condition that affects many people. At Aylmer Family Dental in Aylmer, we offer bad breath treatment options to help our patients achieve fresher breath and boost their confidence.
What causes bad breath?
Many factors can cause bad breath. Poor oral hygiene can significantly contribute to bad breath as well as spicy odorous foods such as onions and garlic. Bad breath can be a symptom of physical conditions such as dry mouth, gastrointestinal problems, and acid reflux disease. The side effects of certain medications can also cause bad breath.
What does bad breath treatment involve?
We begin with an oral examination and professional cleaning. This will help to identify any underlying causes of bad breath, such as tooth decay or gum disease, that may require additional treatment. We can also recommend lifestyle changes and products to help reduce the severity of bad breath.
What are the benefits of undergoing bad breath treatment?
Chronic bad breath can damage someone's self-esteem, affecting personal relationships or jobs.
Treating bad breath can significantly improve a person's quality of life. The treatment results may include improved confidence when interacting with others, fresher breath, and better oral health.
Who should consider bad breath treatment?
Bad breath treatment is recommended for anyone who suffers from halitosis and wants to have fresher breath. It is also recommended for those with underlying medical conditions that could be causing their bad breath.
Contact us today if you think you may benefit from bad breath treatment. There is no need to endure the embarrassment of bad breath when you can have fresher breath in just one visit to our office.
---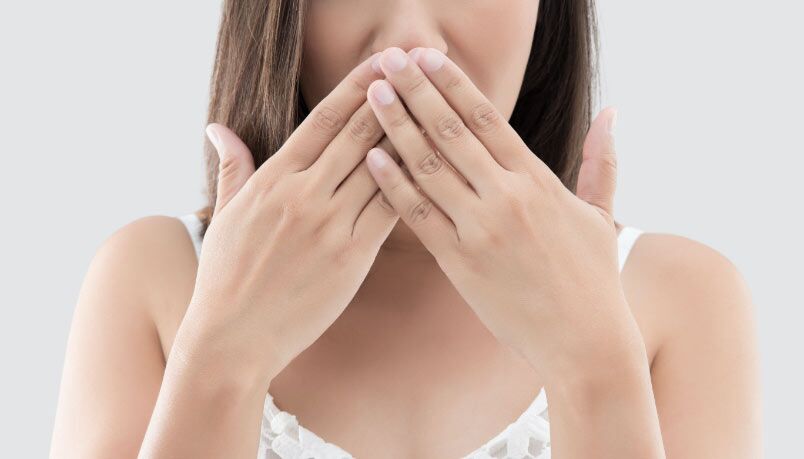 Contact Aylmer Family Dental About Bad Breath Treatment Today!
Significantly improve your quality of life
Increase your attractiveness
Speak and smile with confidence
Reduce the risk of gum disease
Improve your general oral health!
---