Aylmer Family Dental's Mission
Our vision at Aylmer Family Dental is to promote lifelong oral health by providing an exceptional, individualized dental care experience to well-educated and motivated patients, founded on trust, confidence, and delivering evidence-based, high quality patient care.
This experience is delivered by a team of passionate, proficient, empowered, cohesive professionals in a calm, efficient and supportive atmosphere.
We aim to remove any barriers that impact our patients' ability to achieve and maintain a happy and healthy smile!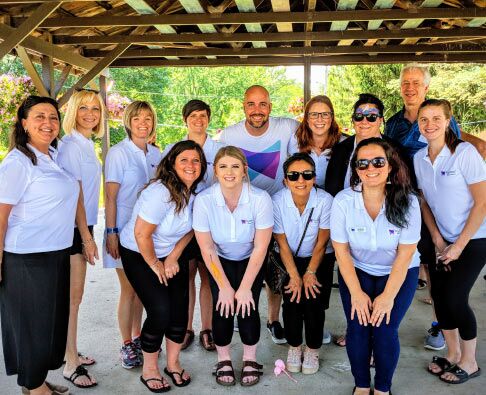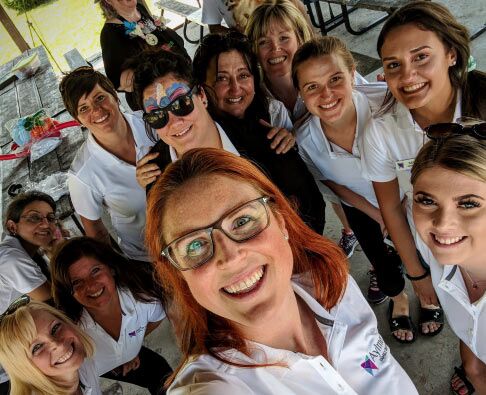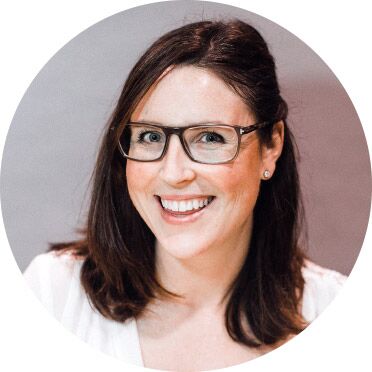 ---
Meet Dr. Lindsay Louwagie
Dr. Lindsay always knew she wanted to work in health care. She chose dentistry because it's patient-centred … and there are some perks to being your own boss!
Dr. Lindsay obtained a bachelor's degree in health studies from Western University. She then studied at the University of Waterloo, where she earned a Master of Public Health degree. She achieved her doctorate from the University of Toronto's Faculty of Dentistry.
When you're in Dr. Lindsay's dental chair, her primary focus is to "provide you an excellent experience along with outstanding care."
Dr. Lindsay hails from Clinton – a small town just like Aylmer. She loves being in a tight-knit community full of great people. So when the opportunity to move to the area presented itself, she jumped at it. Some background… Her in-laws immigrated to the area from Belgium; it's nice to have family living so close by. When she's not helping patients like you, Dr. Lindsay enjoys reading, cooking, baking, travelling, swimming, and playing volleyball. She also makes time for friends and family and getting involved in her community. Since 2013, Dr. Lindsay has been married to her husband Joseph, Aylmer Family Dental's Operations & Project Manager. Dr. Lindsay has 19 nieces and nephews!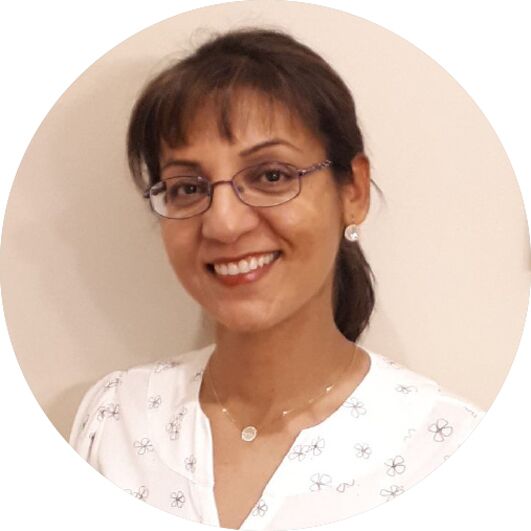 ---
As a general dentist in Aylmer, Dr. Anahita finds it very rewarding to be able to educate her patients about their smiles while providing them dental care.
In addition to her doctorate from the Schulich School of Medicine & Dentistry, Dr. Anahita holds a Bachelor of Education and a BSc in pharmacology and toxicology from the University of Western Ontario. Her primary focus is general dentistry.
A teacher before she became a dentist, Dr. Anahita considers it a privilege to be able to combine her love of education with her love of dentistry. "I love teaching my patients about their dental health," she says.
Dr. Anahita lives in her hometown of London with her family. She enjoys serving her community, reading motivational books, and working on art projects.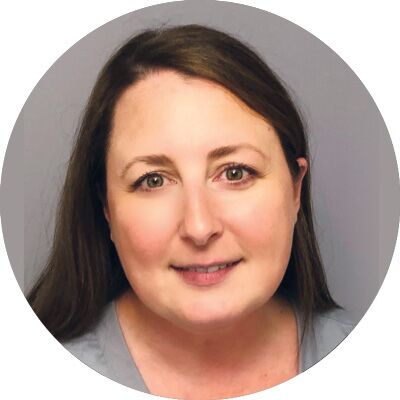 ---
Jennifer loves to give the gift of a new, complete smile with dentures. In 2008, she received a diploma in denturism from George Brown College. She finds it very rewarding to help patients regain their confidence and eat with ease. And nothing compares to their reaction during a big reveal!
For every patient, Jennifer's philosophy is that a prosthetic needs to not only fit and function well, but it also must look natural.
Jennifer is married to Bill and is stepmom to Andrew and McKenna. When she isn't creating picture-perfect smiles, she likes to spend time at home with her family, friends, and standard poodle named Tula. She is a board member of the Denturist Association. Jennifer grew up in Ottawa but has lived in Port Stanley since 2018. She hopes to one day live on the water and travel the world.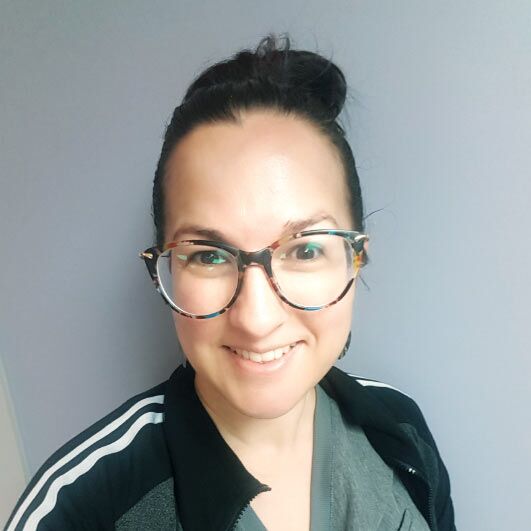 Receptionist
---
Adelle will greet you with a big smile and friendly "hello" when you walk in the door. She is an excellent communicator and will ensure you have all the necessary details about your upcoming hygiene appointment. She realizes that a proper homecare routine is just as important as regular visits to Aylmer Family Dental. She gets along with everyone at the office and is grateful to work where she feels valued.
Adelle is married to Ron. Together they have five children – Abigail, Olivia, Aiden, Elizabeth, and Hendrix. They also have an Australian shepherd named Winston.
When she's not enhancing the overall patient experience, she likes to sing and try her hand at DIY projects and crafts. Adelle grew up in Guelph and St. Catharines. She and her family relocated to Aylmer in 2018. Her dream is to be an accomplished singer.
Receptionist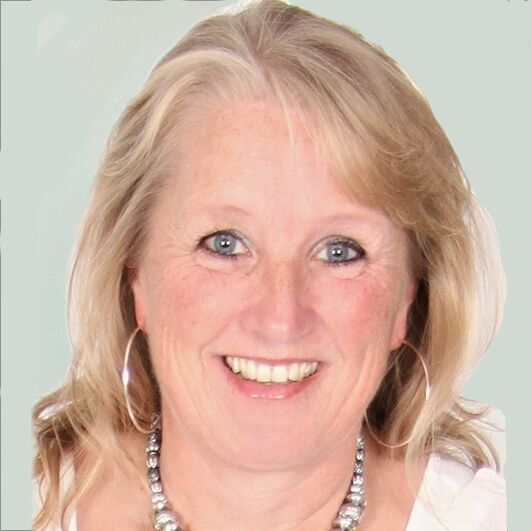 ---
Monique Van Ede-Wortelboer
Monique joined our team in 2018. Her education includes dental reception, dental assisting, and dental radiation. She works closely with her colleagues and always puts customer service at the top of her priority list. Monique finds it very rewarding to be able to help patients with all aspects of their insurance claims. As someone who believes in open communication, she will address your concerns and answer all your questions honestly.
Outside of Aylmer Family Dental, Monique likes to spend time with her husband Johan and son Luke. Her favourite pastimes are playing pickleball and hiking. She's a social butterfly who is very outgoing. Monique grew up in Amsterdam but has lived in Aylmer since 1999. She says she immigrated to Canada for adventure and love. Monique gives back to her community by volunteering at Victim Services. One day, she hopes to volunteer with wildlife.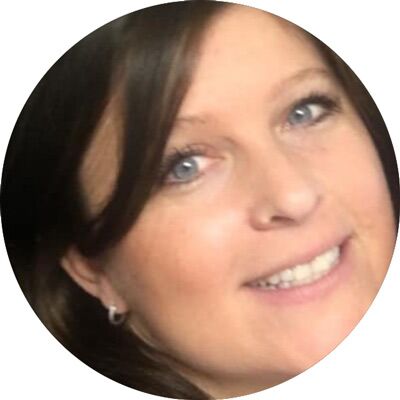 Receptionist/Treatment Coordinator
---
Joanne will work closely with you to ensure you're happy and satisfied with your visits to Aylmer Family Dental. She always wants you to be comfortable and feel like you can fully trust our team. Joanne has studied dental assisting, so if you have questions about your treatment, please ask!.
Each day, Joanne considers herself lucky to work with a passionate team and have access to growth opportunities.
When she's not at the practice, Joanne enjoys spending time with her partner Dan, children Keira and Rilan, and cooking and resting! She has a granddaughter named Lillyanna. She's also the proud mom of two fur babies – Gizmo, a shih tzu/mixed husky, and Beau, a blue heeler German shepherd. She's been to Las Vegas three times and plans to travel more in the future.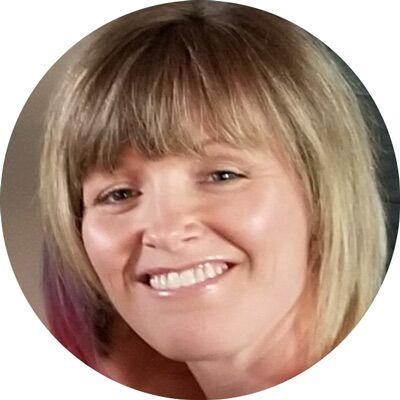 Receptionist/Treatment Coordinator
---
As our treatment coordinator, Sarah has been assisting patients with their dental journey for more than a decade. In school, she studied general arts and science and then became a level II dental assistant.
Sarah's daily goal is to provide exceptional care and a comforting atmosphere for patients during their visit. One of her key takeaways for patients is that a healthy mouth contributes to a healthy body. And … she has an infectious smile and outgoing attitude you can't help but notice.
Sarah's favourite pastimes are camping and playing at the beach. Sarah grew up in nearby Port Dover but has lived in Aylmer since 2006. She's all about the small-town feel.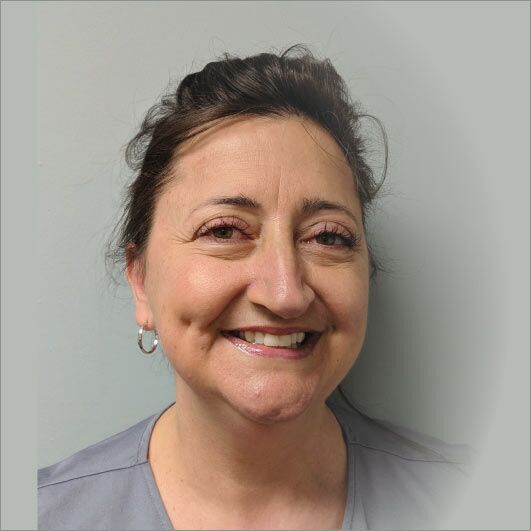 ---
Tami has several years of experience as a dental hygienist. She's a graduate of Forsyth School for Dental Hygiene and has an associate degree from Northeastern University.
As a dental hygienist, her primary focus is on patient health and providing patient-centred care. What she enjoys most is being able to develop a close connection with patients. She is grateful to have work flexibility and be close to home.
Tami is married to Tim and has a son named Tyler. When she's not busy at the practice, she likes to relax at the cottage and travel. And she's always up for having fun! She's also a proud mom of rescue dogs. Each year, Tami hosts a fundraiser in support of women's shelters. She plans to attain her dreams by setting goals.
---
Jane takes a personalized approach to patient care and education. Before joining our team in 2019, she studied dental assisting in 2013 and dental hygiene in 2018. Education is important to her as she believes it's the key to providing quality patient-centred care and communicating the importance of oral and overall health.
Outside the office, Jane's favourite pastimes include travelling, hiking, and spending time with friends and family. Her partner is Wes. An Aylmer native, she grew up on the family farm in Malahide township. Her community spirit is evident – you can find her at many local events. Jane has her sights set on one day owning a cottage and globetrotting as much as possible. Those who know her say she is genuine, patient, and lives life with passion.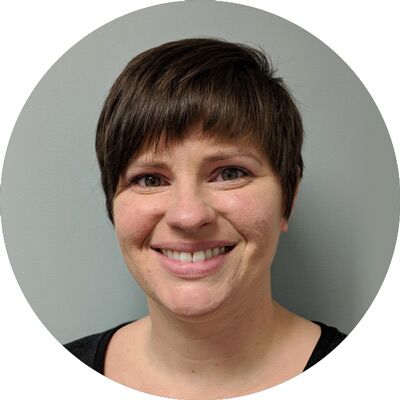 Registered Dental Hygienist
---
Lindsay excels at providing excellent patient care and takes great pride in helping people like you love their smile and take better care of it. She has a dental assisting certificate and a dental hygiene diploma.
When you're in the dentist's chair, she will provide the highest quality of care and give you the information you need to know about your oral health. Lindsay likes the small-town feel of Aylmer and working in a small office.
Lindsay is married to Will. They have two children, Alexander and Zoe. As someone who grew up in Southwestern Ontario, she is happy to raise her family in a small town. Lindsay savours spending time with them, as well as her cat Rosetta. And, get this … they have 40 laying hens in their backyard! In her spare time, she volunteers at the local school, church, and youth group. She aspires to travel.
Certified Dental Assistant
---
Jennifer studied dental assisting at Georgian College and has been supporting our dental team since 2014.
She thoroughly enjoys many aspects of her job, from interacting with patients and calming their fears to working with kids. The help she provides Dr. Lindsay makes it possible to provide excellent and efficient care to you in a supportive, family-oriented practice. She says it's a joy to work with a team that focuses on the needs of the patient and shares the same values.
Jennifer's partner is Darcy. She has two kids, Owen and Devin. She also has three cats with unique names! Ask her what they are the next time you're in. She enjoys scouting and is the group commissioner for 1st Aylmer Scouting. She hopes to one day swim with the dolphins. She's had a couple of scary encounters … twice she had to chase a bear from her campsite! Jennifer has lived in Aylmer since 2009.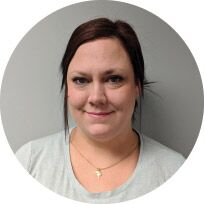 Receptionist/Assistant
---
Haley wants you to experience a comfortable and happy visit to the dentist. As a level II dental assistant, she has additional training to perform duties such as dental radiography and the application of sealants.
At Aylmer Family Dental, Haley loves spending time with her awesome team and boss! She says she always feels appreciated and is happy with the work hours and location of the practice.
Haley enjoys spending time with her partner Andrew and daughter Sadie, as well as friends. Her pets include Able, Daisy, and Lucy. Her claim to fame is her sense of humour! One day, she sees herself living in the country with her family and pets.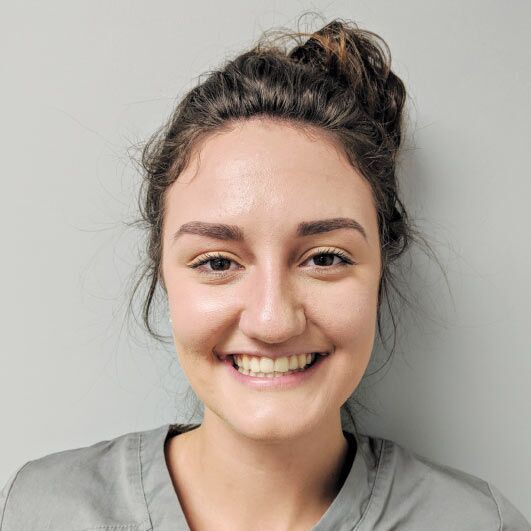 ---
Sarah is a graduate of Fanshawe College's Dental Assisting (Levels I &II) program. While working closely with your dentist, she puts her all into providing the highest standard of care. She also soaks up as much knowledge as she can in an effort to make every patient experience a positive and comfortable one. At Aylmer Family Dental, her aim is to grow as a dental assistant and a member of our team. She gels well with her colleagues.
An Aylmer native, Sarah and her partner Jordan enjoy going for walks and hanging out with family and friends. She has two fur babies – Daisy, a golden retriever-cocker spaniel mix, and Marley, a black lab. In her spare time, she enjoys shopping locally and attending local events. A trip to Greece is at the top of her bucket list.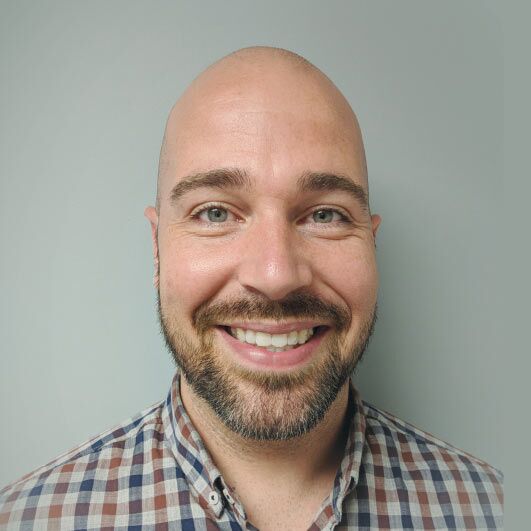 ---
As general manager of Aylmer Family Dental, Joseph ensures our team's needs – and your needs – are well taken care of. He also keeps our office running like a well-oiled machine. In his own words, the best part of his job is "seeing happy patients and happy team members."
As for his dental care philosophy, Joseph believes that a happy team gives a great experience and a great experience equals a healthy patient.
You probably guessed it … yes, Joseph is married to Dr. Lindsay, one of four dentists on our committed team! He grew up on a dairy farm in the small town of Mitchell, about an hour's drive from Aylmer. His parents immigrated to the community from Belgium.
When Joseph isn't busy looking out for our entire dental family, he's a devoted T-ball coach in Springfield and volunteer with the Aylmer Scouts. He aspires to one day travel the world. Joseph has undergone a smile enhancement … ask him about it during your next visit!